talkiteasy.eu|englishidioms.eu|idioms.it|idiominglesi.it|idiomspace.eu|americanidioms.eu|phrasalverbs.eu
W • E • L • C • O • M • E
TP If-Modified-Since
TalkitEasy English Idioms - Espressioni e idiomi inglesi - Arte ed eventi culturali a Roma
TalkItEasy, il dizionario degli idiomi inglesi, è dedicato a
d inglesi ed italiani, a
chi vuol comprendere e parlare meglio la lingua inglese
(o capire quella italiana)
, utilizzando le espressioni e gli idiomi inglesi più in uso.
Il dizionario si consulta velocemente sia partendo dal tipo di idiomi cercati (aree tematiche dall'italiano), sia con il motore di ricerca, partendo dalla forma che si vuol trovare (espressioni italiane o idiomi inglesi).
Ci sono circa un migliaio di modi di dire, idiomi inglesi, verbi sintagmatici (English idioms, American English, American English idioms, phrasal verbs, etc.) abbinati ai relativi esempi (tranne i proverbi) che favoriscono comprensione ed uso, nelle seguenti sezioni:TP If-Modified-Since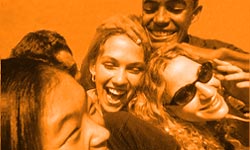 TalkitEasy English Idioms - English Idioms add colour to spoken language - Cultural life and events in Rome
TalkitEasy is the English idioms dictionary dedicated
to those
who want to speak the English language in a more accurate way, by utilising English idioms and expressions of speech, which are most commonly used in the English language. TalkitEas
y is helpful to English and American people who want to understand the Italian language.
The English idioms dictionary can be looked up quickly, either to find a certain type of idiom (in the categorised areas), or by way of the search engine, starting from the expression that you want to find (in Italian or English).
On the site, there are about 1000 up-to-date English idioms and figures of speech, as well as many colloquialisms; these are coupled with examples (except where there are proverbs), which are comprehensive and easy to use, and are divided by way of the following sections: